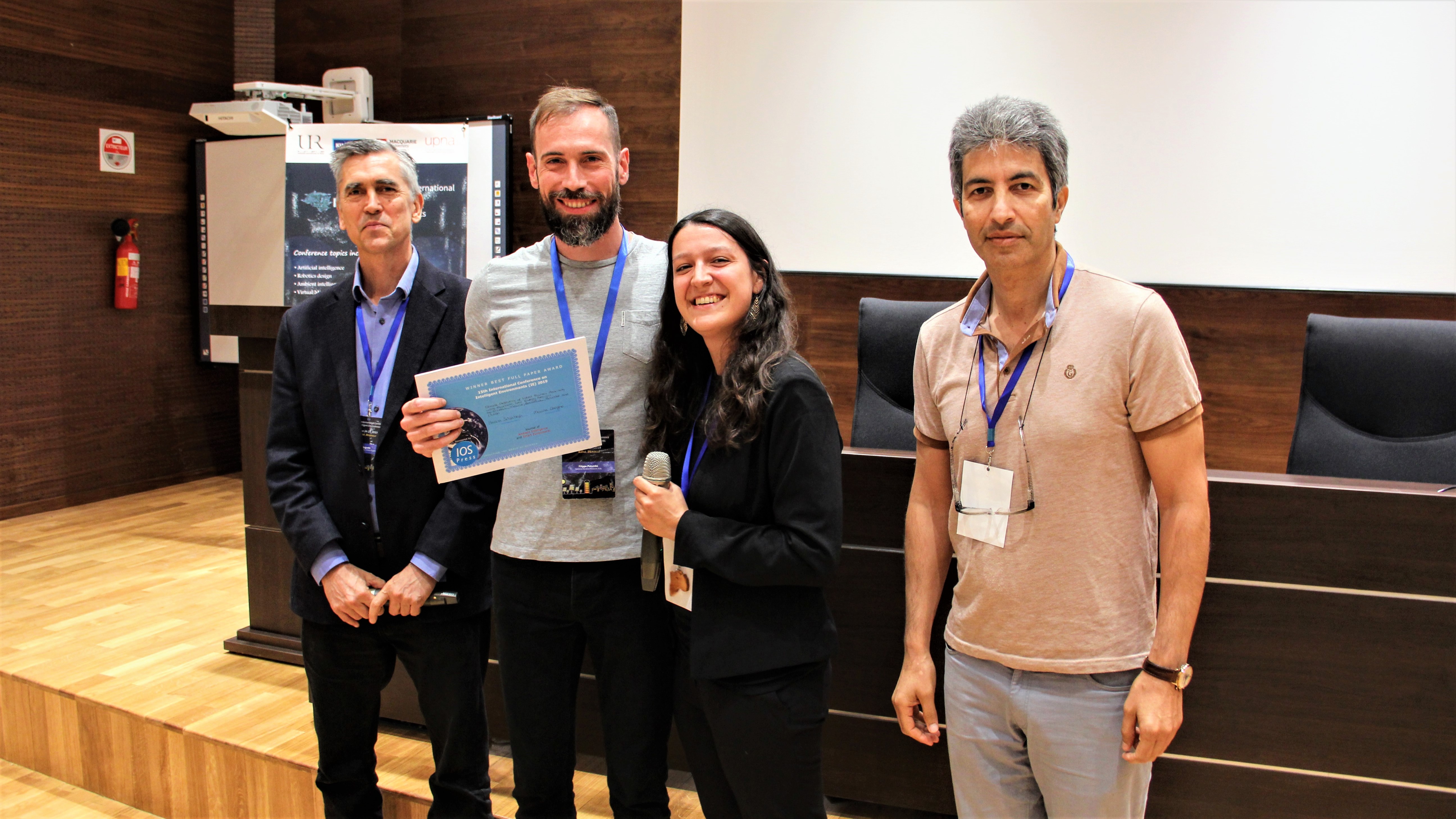 An award for a NESTORE paper on social interaction detection with beacons
We are thrilled to share with you that our partner Filippo Palumbo, researcher at the Institute of Information Science and Technologies of the Italian National Research Council (ISTI-CNR), received the best full paper award at the 15th International Conference on Intelligent Environments, June 24-27, 2019 in Rabat, Morocco.
The paper Remote Detection of Indoor Human Proximity using Bluetooth Low Energy Beacons is about social interaction detection using Bluetooth Low Energy (BLE) beacons.
The paper discusses how to capture and study people daily life interactions without altering the natural rhythm of interactions. The paper, written by Michele Girolami; Fabio Mavilia; Paolo Barsocchi; Filippo Palumbo; and Stefano Chessa, investigates the possibility of automatically detecting proximity among people, the first mandatory condition before a dyad starts interacting.
It presents Remote Detection of Human Proximity (ReD-HuP), an algorithm based on the analysis of Bluetooth Low Energy beacons emitted by commercial wearable tags. The authors validated ReD-HuP with real-world indoor settings and compared its performance with respect to detailed ground truth data collected from a number of volunteers. Experimental results show an accuracy and F-Score metric up to 95%.